The Village at Silver Ridge Apartments in Rock Springs, WY
Welcome to your new home at The Village at Silver Ridge Apartments in Rock Springs, WY!
You will choose between 1, 2, or 3 bedroom spacious floorplans that include a fully equipped kitchen with stainless steel appliances, custom cabinetry, a fireplace, walk-in closets, and carpeting.
This pet-friendly community is located within an elevated community that is enriched with professional landscaping, with paved walking trails, a community playground, an onsite laundry room, a fitness center, a heated swimming pool, and a year-round hot tub. You will find yourself surrounded by all the comforts of home and community with many of them just right outside your front door.
You will experience the convenience of living in premier neighborhood near downtown Rock Springs. You will find shopping and entertainment in close proximity to The Village at Silver Ridge. Nearby, is the WWCC Natural History Museum, Starbucks, White Mountain Mall, Smiths, Walmart, and so many other shopping experiences.
We invite you to enjoy the relaxing atmosphere that The Village at Silver Ridge has to offer.
keyboard_arrow_rightAvailable Apartments
Professional Management
Great Neighborhood
Conveniently Located
Resident Referrals
Heated Swimming Pool
Fitness Center
Garages
Furnished Units Available
Year Round Hot Tub
Clamoring with privately claimed shops, enthusiastic eateries and all year occasions, Downtown Rock Springs in Sweetwater County, Wyoming oozes residential area beguile. Respect noteworthy structures as you walk around the beautiful lanes, and find fun activities and see every step of the way.
The WWCC Natural History Museum is the ideal spot for anybody intrigued by archaic exploration or topography, showing a shocking accumulation of stones and a few divider mounted fossils of fish, palm leaves and reptiles found in the zone.
The museum now houses many exhibits on the history of Rock Springs with special emphasis on our coal mining and multi-national heritage. Exhibits rotate regularly, so be sure to stop in often to see what is new.
Pet Friendly
Life is better when you have pets! Conveniently located near beautiful parks and trails, The Village at Silver Ridge is the perfect place for you and your pets to have a healthy and active lifestyle. For many of us, our pets are family. The Village at Silver Ridge in Rock Springs, WY is a pet-friendly apartment complex and invites you and your family to enjoy living in this peaceful community where everyone's needs are met, including your pets.
keyboard_arrow_rightView our Pet Policy
Apartments
Every apartment at The Village at Silver Ridge offers the space and comforting qualities you need to make your apartment the home you've always desired. Our modern 1, 2, & 3 Bedroom apartments give you the ability to choose from a variety of floor plans that will surely meet your highest expectations. The amenities offered at The Village at Silver Ridge provide residents with all the necessities of easy living and floor plans for every lifestyle.
keyboard_arrow_rightView Available Apartments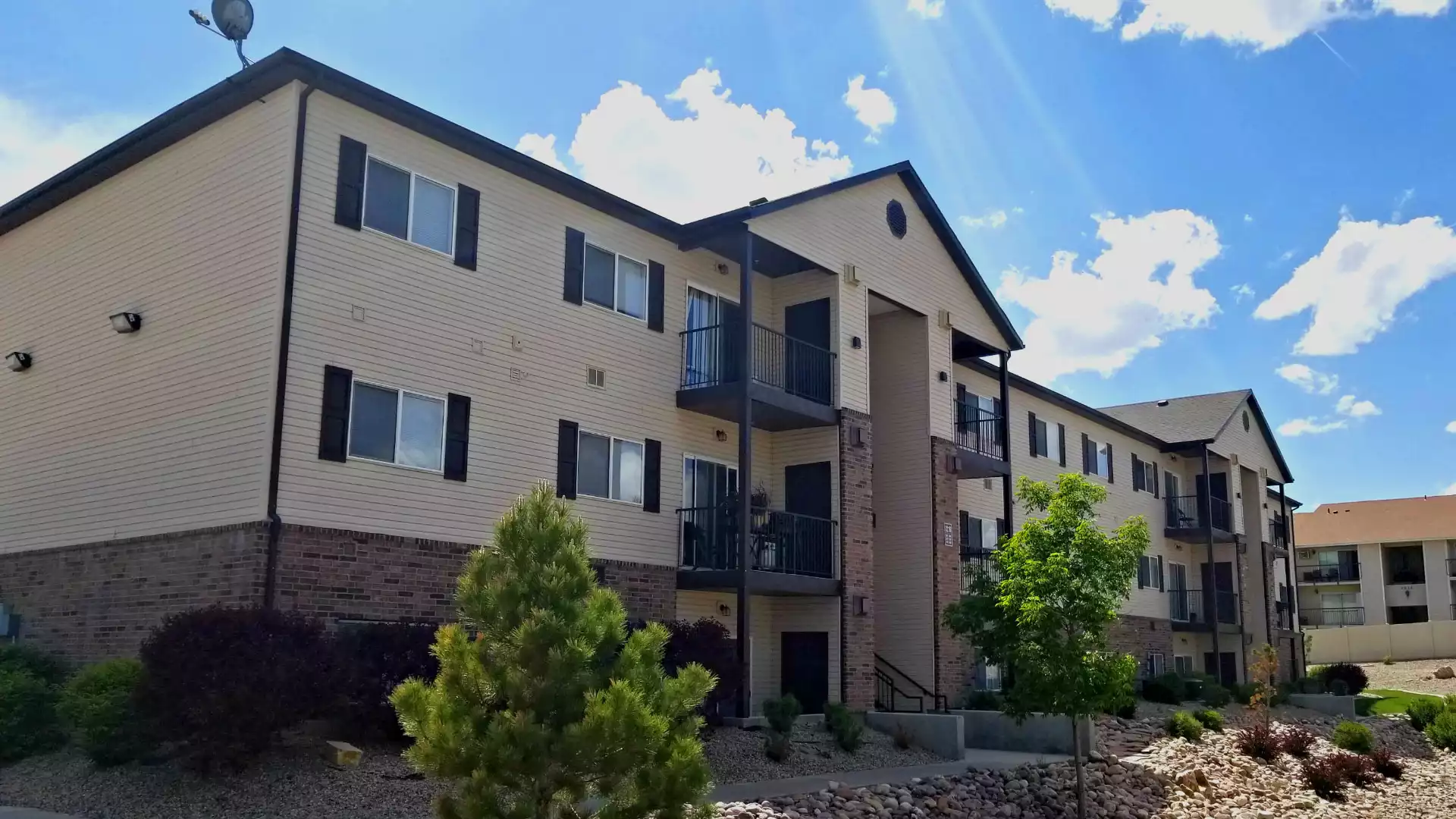 Live in Wyoming, Love your Apartment
When location matters and comfort is not a luxury, but a necessity, you will find all you need at The Village at Silver Ridge apartments! Our apartment homes are designed with your comfort and needs in mind--spacious, open, and conveniently located. Enjoy our pet-friendly homes that are professional managed. Visit us today!
keyboard_arrow_rightVisit Our Apartments